LIVING FROM YOUR HIGHER SELF
Featured in White Ibiza
Dr Till Noethel and Taya of SoulPilot lead clients through an incredibly transformational
six-week program that includes a four-day residential program here in Ibiza.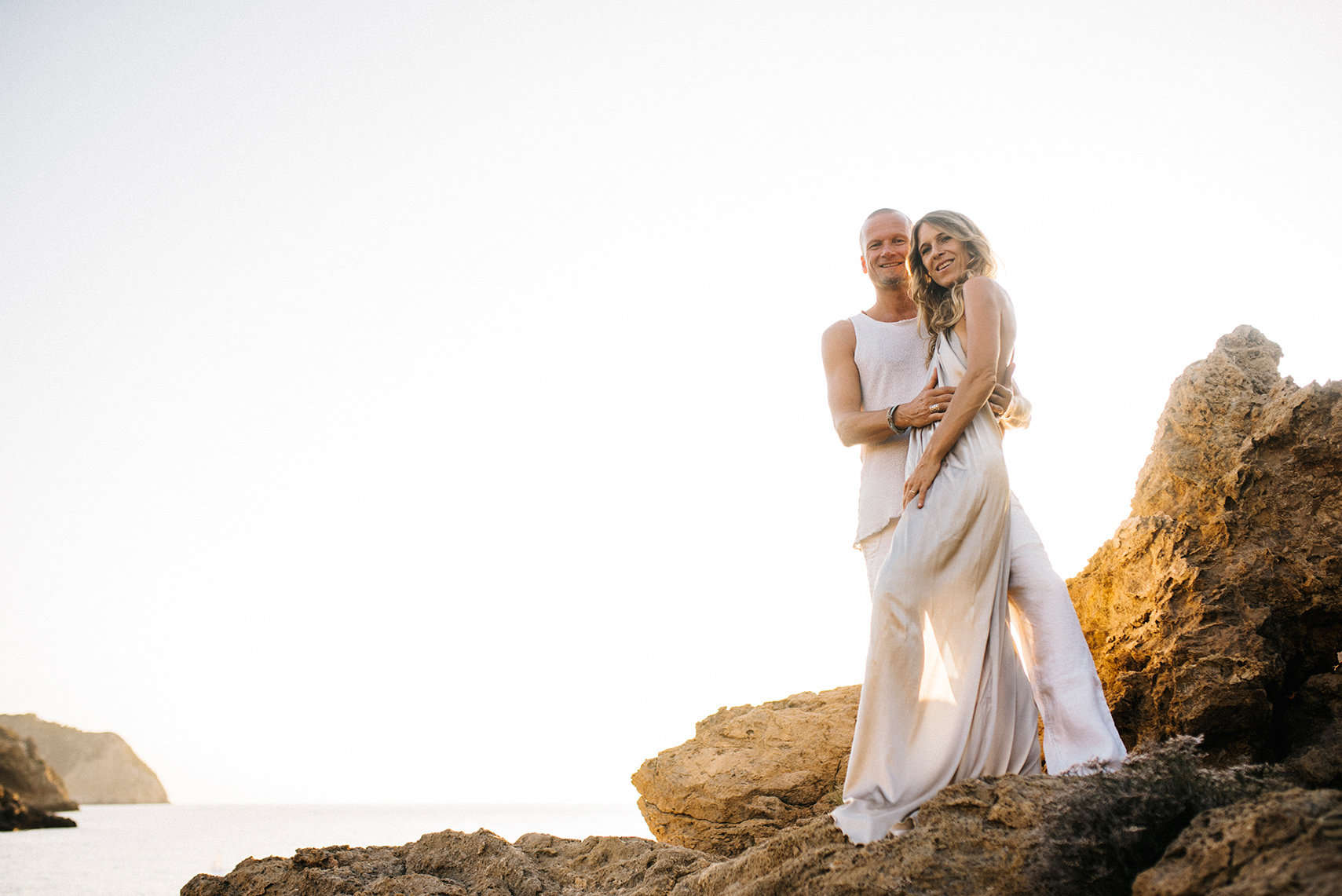 There is no question that for most people on the planet right now, 2020 has been one of the most challenging, disruptive and unusual years of their lives. Life as we know it has irrevocably changed, and we as human beings have learnt to evolve along with it, both individually and collectively. If recent global events have caused you to look deeper into your life and question your true purpose, now is the time to follow your deeper truth and embrace the opportunity to change. To help you along your new path, SoulPilot, have developed a unique six-week transformational program – that includes a four-day residential personal growth workshop in Ibiza called 'Living From Your Higher Self'.
SoulPilot is the creation of Ibiza-based transformational life coach Dr Till Noethel and somatic empowerment coach Taya – a duo who boast extensive experience in the fields of healing, coaching, personal growth, energy work and much more. The German born couple felt the calling to relocate to the white isle in 2017, understanding the island's powerful energy and valuing the freedom of living a high vibrational life amongst nature and an open-minded community. The Living From Your Higher Self program is a culmination of their life's work, ongoing education and personal experiences and fortunately, it can be accessed via anyone in the world – the four-day workshop here in Ibiza is simply the icing on the cake of the life changing experience.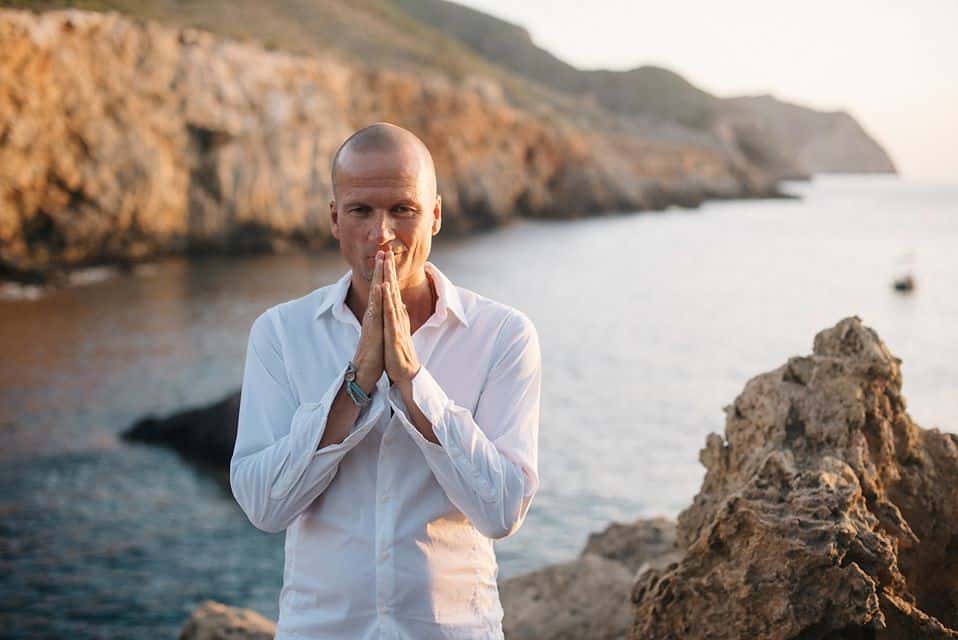 The SoulPilot Living From Your Higher Self program is designed for people who are truly ready to do the passionate, energising, immersive work involved in accessing your Higher Self. It's designed for those who are ready to take the next step – perhaps you're feeling unfulfilled or burnt out; maybe you've already successfully lived out what you thought were your life's dreams and are feeling a sense of emptiness; it could be that you want to be a part of the forward thinking evolution in the world. To be very clear, the program isn't like your typical Ibiza retreat, where you stay for a week, enjoy a variety of relaxing treatments, yoga and healthy food, then go home to the same old reality. Living From Your Higher Self is all about integrating the tools and techniques you learn throughout the course of the program into your life for the next seven to ten years or more. There's no going back once you've come full circle and aligned with your deeper truth; rather, it's all about moving forward with vibrancy, strength and positivity.
Going full circle is a term that Dr Till and Taya use often throughout the course. They believe a person's life path – including their deepest traumas and suffering, in addition to their very finest moments in life – are what leads them to understanding their Higher Self. Rather than resist these learnings, they encourage SoulPilot clients to tap into these experiences to find their true passion, through their complementary skills, knowledge and experience in a way that is unlike any other course/program/workshop or experience on the planet. Their shared vision is based on an understanding that as each individual starts living from the higher self, this affects the world, the universe and the future overall – they are the conduits between you, and your true potential.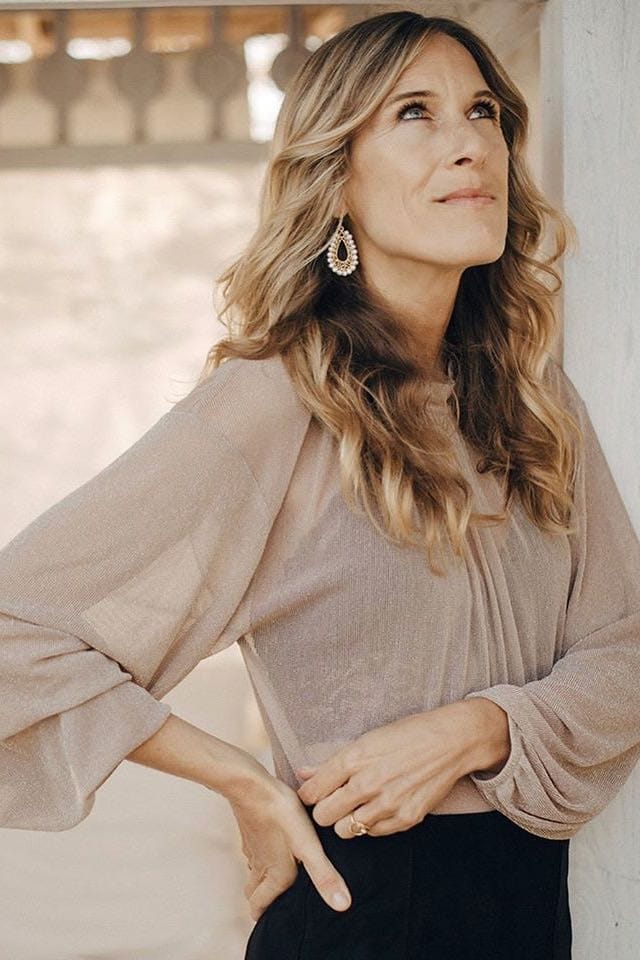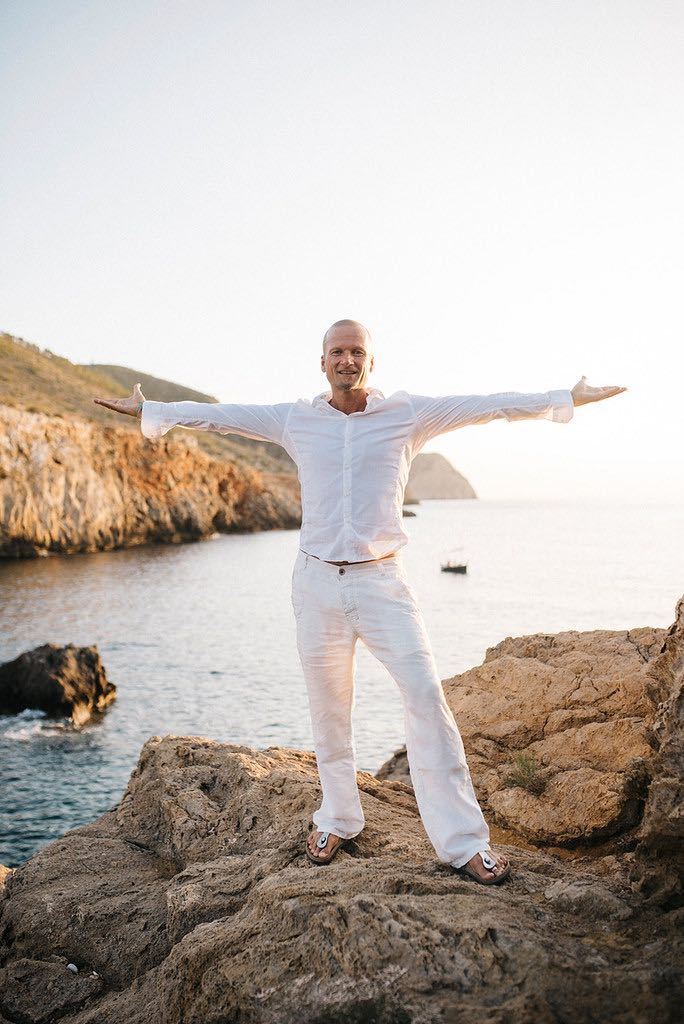 The SoulPilot Living From Your Higher Self course is split into three unique parts – and it's suitable for those already living in Ibiza, or spending their summers here, in addition to participants from around the globe. Part One is a ten-day online preparation unit commencing on August 30, 2020, designed to prepare you for the work ahead, identifying the things you need to let go of, or any obstacles (inner or outer) that are in your way in order to ensure you arrive in Ibiza prepped and ready for Part Two. This is the core of the program – a four-day residential workshop taking place at the beautiful Ca Na Rosa retreat centre by Transformation Station in the north of the island, from Wednesday September 9 to Sunday September 13, 2020.
Finally, following your deep immersion here on the island, Part Three is a four-week ongoing online integration program, offering you daily support, weekly guidance and exercises, audio somatic transformation practices, live Zoom sessions and more, to ensure you continue to live from your higher self through these new tools, practices and awareness. Flexible booking conditions are available, due to the unpredictable nature of the COVID-19 crisis – should you be unable to travel in September, SoulPilot can reschedule or refund the cost of the program.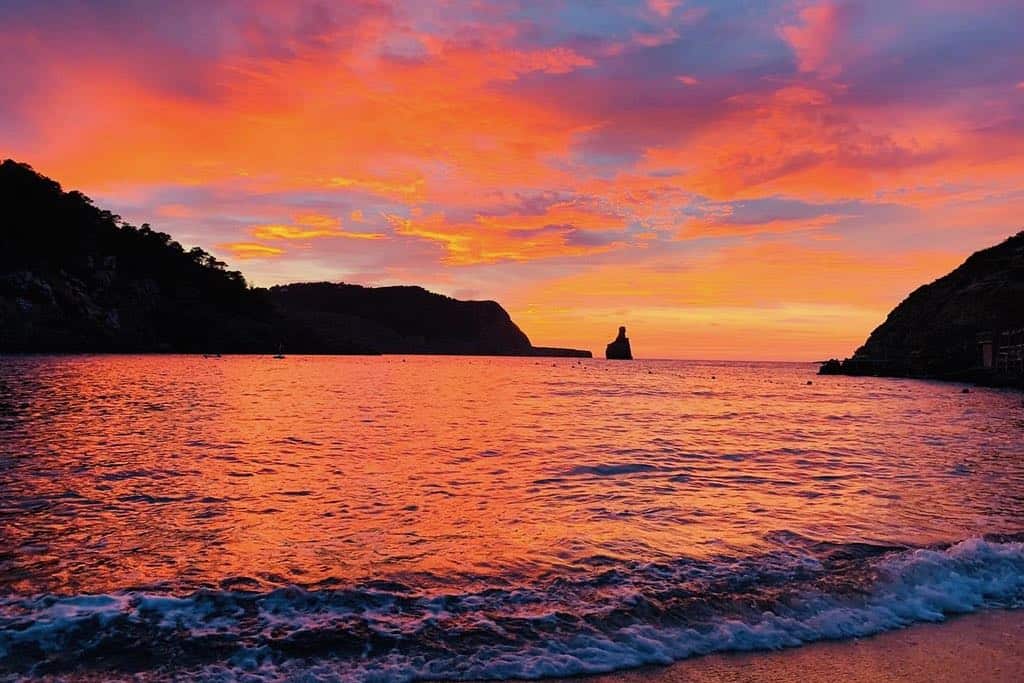 Throughout the entire SoulPilot experience, you are never alone. You will be working alongside a group of like-minded individuals, all seeking the same results, throughout the program. You may arrive in Ibiza as strangers, but as you evolve throughout the very carefully curated program, you will become intrinsically connected, as you witness each other experience deep changes, express thoughts and emotions and plan the future throughout the four days. There are between eight and 12 spaces available on the program, and participants are required to go through an application process to ensure that firstly, they are in the right place in their life and the right state of mind to take part in the work; secondly, to maintain a well-balanced group dynamic; and thirdly, to guarantee Dr Till and Taya can work closely with each participant.
The location for the Ibiza part of the SoulPilot program is really second to none. Sitting in a unique hilltop space overlooking two valleys, the beautifully restored finca boasts views to the north – straight out north to sea, to the famous 'Hand of God' rock rising from the sea in Benirrás (Cap Bernat), and in the opposite direction to the south, with views over the rich farmlands of Ibiza and all the way across to Formentera. Taya describes the location as magical, with the north views possessing a masculine energy and the south being more feminine – a perfectly balanced viewpoint that very few locations in Ibiza possess. Accommodation options include luxury glamping tepees, immersed within nature, or divine rooms with en suites in the main finca, while the workshops take place in a beautiful geodome or traditional yurt – safe spaces where you can feel comfortable as you undergo the such a powerful transformation.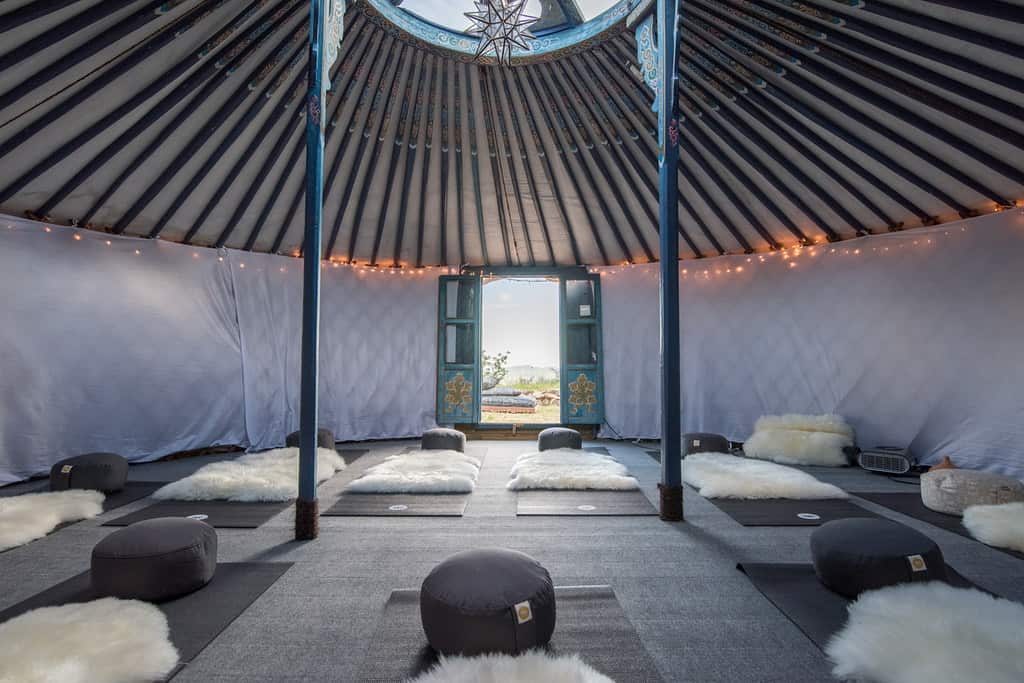 Each day of the residential retreat is very carefully choreographed from start to finish – for example, each morning's meditation, movement or mindfulness session leads into the themes of self-healing and empowerment you experience throughout the day. Nourishing vegetarian and vegan meals provide the fuel you need to participate in such intense inner work with the group, and there's also an afternoon break for you to catch some of Ibiza's famous golden sunlight, whether on the beach or by the pool. One thing is for certain – these four days truly give you the chance to disconnect, while delving deep into your soul. Put the phone away, leave the laptop at home, and put an out-of-office reply on your emails – you'll be so busy internally downloading, processing and applying Dr Till and Taya's tools and principles – which include cutting-edge self-leadership, somatic and spiritual coaching, and so much more – that you won't want any distractions from the outside world.
Most importantly, you will leave Ibiza not only with a new awakening and awareness, plus your strong and solid support group (the 2019 Living From Your Higher Self group of participants remain in constant contact to this day, with a Level 2 Program planned for later in the year), but also with very clear goals, and a map that helps pilot you to achieve them when you return to your new reality. After you've completed the course and come full circle, Living From Your Higher Self is not something you should have to think about and apply in daily life – the SoulPilot approach simply becomes the way you live.