GET HIGHER ON LIFE… ONLINE
Featured in White Ibiza
SoulPilot invite you to a three-day online workshop that brings the
high-energy vibes of Ibiza to your home as you align with your true purpose.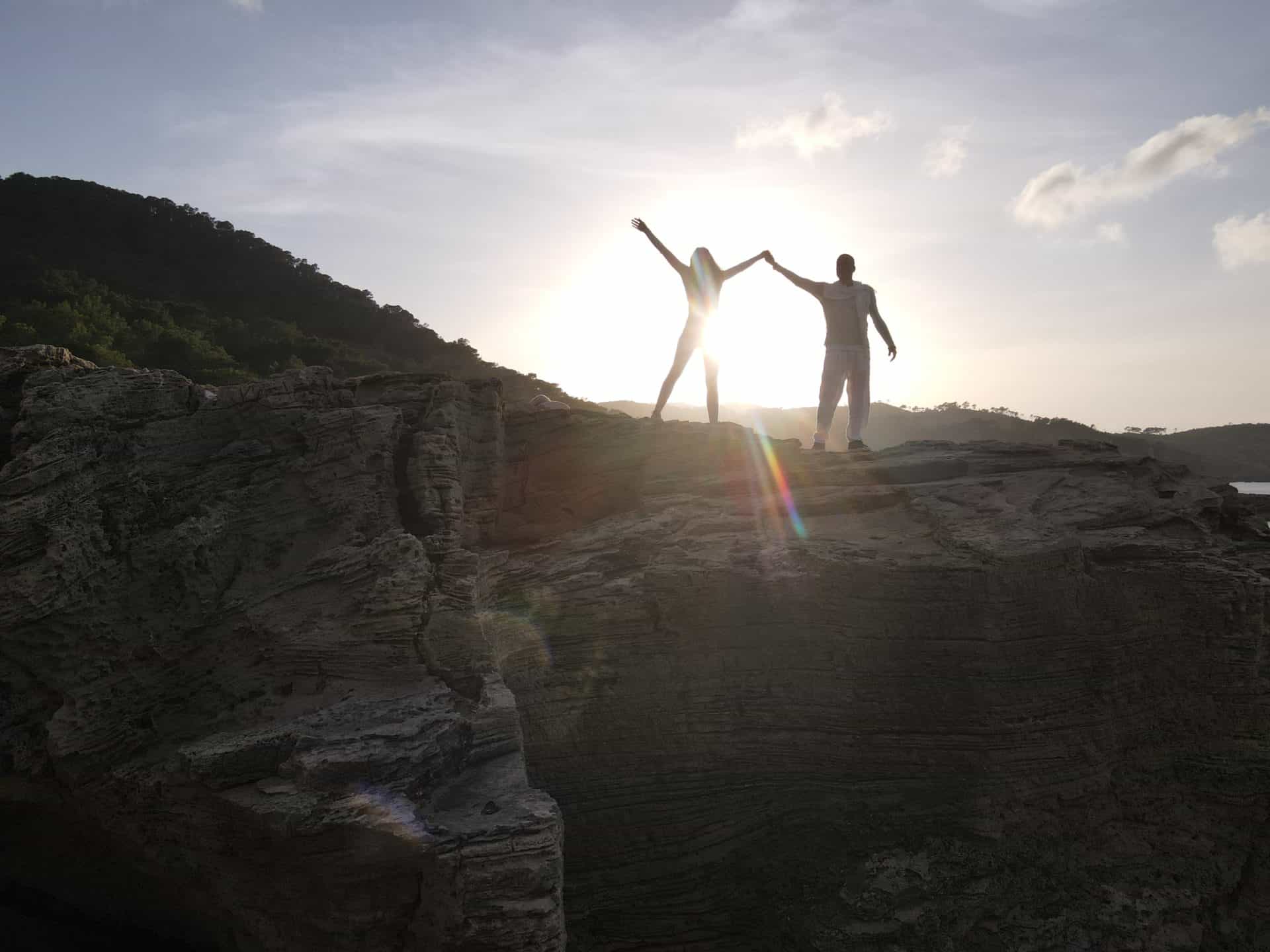 Using teachings, transformational coaching, carefully crafted workshops and Q&A sessions in addition to the breathwork, movement and Ibiza inspired music, SoulPilot's Get Higher on Life online course helps to energetically shift your life into a new direction, live and in the moment, without even needing to leave the comfort of your own home.
Amidst all the change, the uncertainty and the challenges of the past year, there's also been a significant rise in the amount of people around the world seeking more clarity and connection in their lives. Being physically kept apart from our fellow humans in a time when the future remains unclear has been the undeniable catalyst, and the irony is not lost on Dr Till and Taya, founders of SoulPilot. Like many others, the powerhouse coaching couple – who are no strangers to hosting in-person retreats, workshops, and one-to-one sessions – have responded to the ever-evolving global circumstances by taking elements of their business online. And as it turns out, there couldn't be a better time than right now…
"I feel now, more than ever, due to the crisis we've been experiencing, there is an increased drive for people to seek further meaning or look for a deeper purpose in life," says Dr Till. "There's an overall sense of wanting to get clarity on where you are and where you're going. People don't want to feel stuck anymore, they don't want to be tired, stressed or bothered – and while you might be stuck in one place right now, you don't need to feel stuck inside. Now is a time where you need to make crystal clear decisions from the heart and from the core, to go in the right direction and become clear on what your purpose in life is." To help you navigate your way there, SoulPilot have created a three-day, live online course called Get Higher on Life, taking place from April 11 to 13, 2021.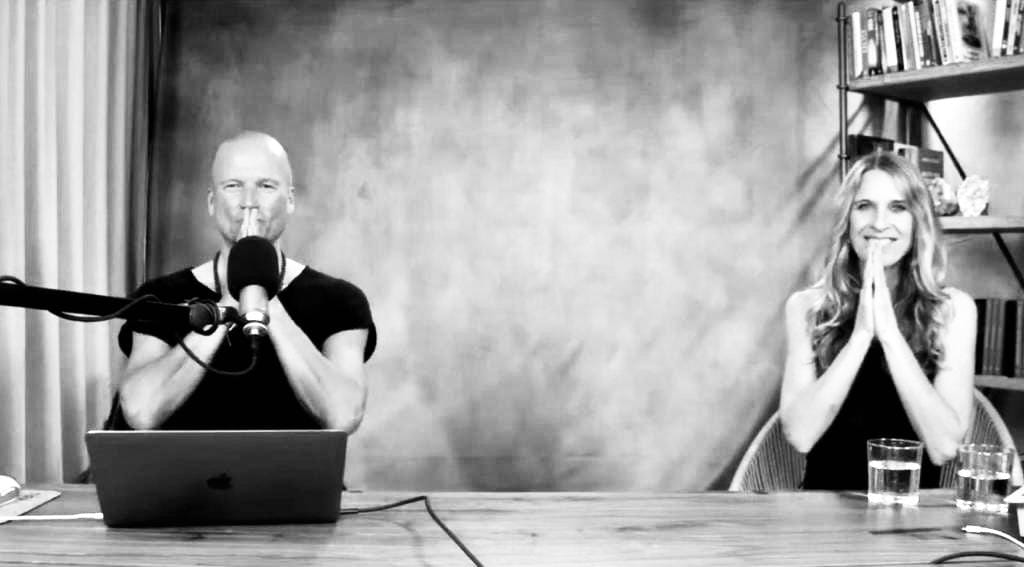 "We understand exactly where you're at and how you're feeling – even though we're here on the amazing island of Ibiza amongst nature, it affects us too," explains Taya of the decision to take their transformational work into the online sphere. "We took advantage of the crazy Corona time to expand our work while we couldn't offer our clients anything in person. Our aim was to create real, authentic SoulPilot experiences online. You may not be able to fly here (yet!) but we stream the vibes, the energy, the music and the spirit of Ibiza to your living room. That feeling of connection, of being free, feeling alive and learning about yourself – we bring this to you."
It's very important to note that SoulPilot Get Higher on Life is an interactive, supportive and immersive Zoom course. The live sessions take place daily from 5.30pm to 9.15pm CEST, making them easily accessible to manage around the responsibilities of your day-to-day life, but rather than go down the easy route and create a downloadable online workshop, Dr Till and Taya consciously decided it had to be experienced in real time. "I was seeing people get fed up with all the digital products out there," says Dr Till. "You enrol in a course and you get amazing content, but it doesn't engage you because it's not live. After this year, people are sick of having no real or meaningful contact with others. Our course is completely live – not designed and pre-recorded to watch on-demand. You have to be in the moment, really be there live, and this is what makes it really special for us."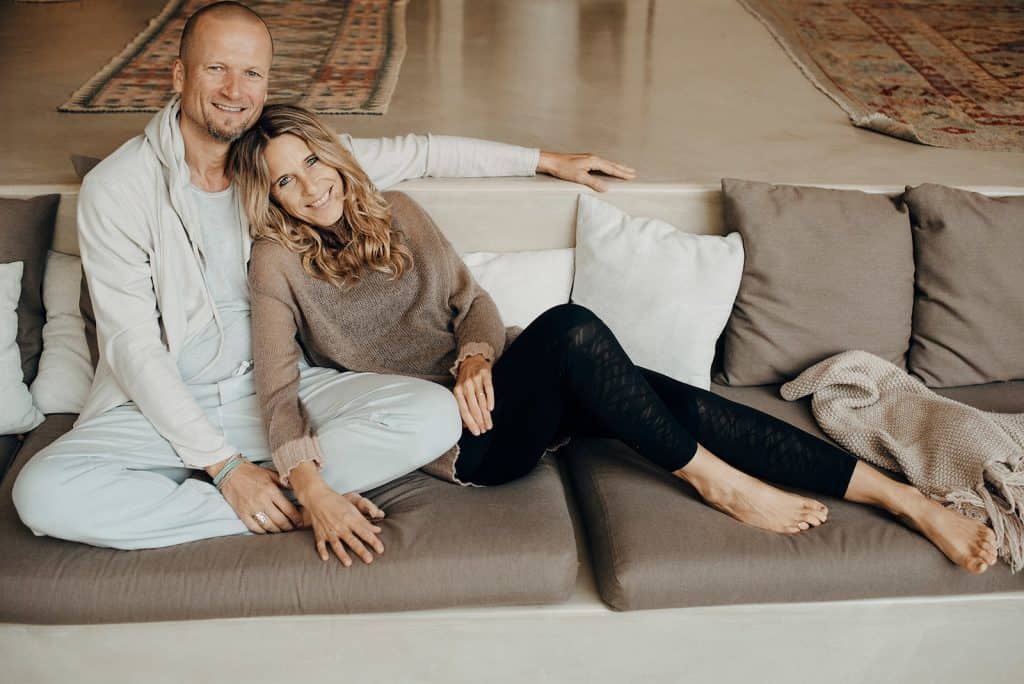 Don't expect to be glued to your computer or phone screen throughout the experience – a huge part of the SoulPilot premise is all about movement, music, breathing, getting out of your head and into your body. "There's never more than an hour where we sit in one spot," explains Taya. "We start by using somatic movement to get into a higher state of energy, finding the fun and joy in moving your body. This is because to change anything in your life, you really need a lot of energy – this starts from the body, not the mind. Communication, connection, relationships, me time… none of this works if you don't have energy. When we move, breathe, dance, feel deeper into lasting awareness, you will be more connected with yourself and can connect better to others. You'll feel more grounded, open the heart and flush the mind with oxygen before you even sit down to do the mindset work. It's very different to any other webinar."
The course format is designed in a way that includes the entire group chats and also has breakout sessions in smaller rooms throughout the process. For Dr Till, this environment has proven to be revolutionary. "I can work with many more people when we scale the course into breakout groups compared to in a big dome with an audience," he explains. "Things move a lot faster this way. We energise people. We hype them up, bring them into their power, into their connection with their bodies and their minds. We want to help tune them into life and what they need now in these times – we want you to get excited about finding and aligning your energy with your purpose." Using teachings, transformational coaching, storytelling, carefully crafted workshops and Q&A sessions in addition to the breathwork, movement and Ibiza style music, SoulPilot help to energetically shift your life into a new direction, without even needing to leave the comfort of your own home.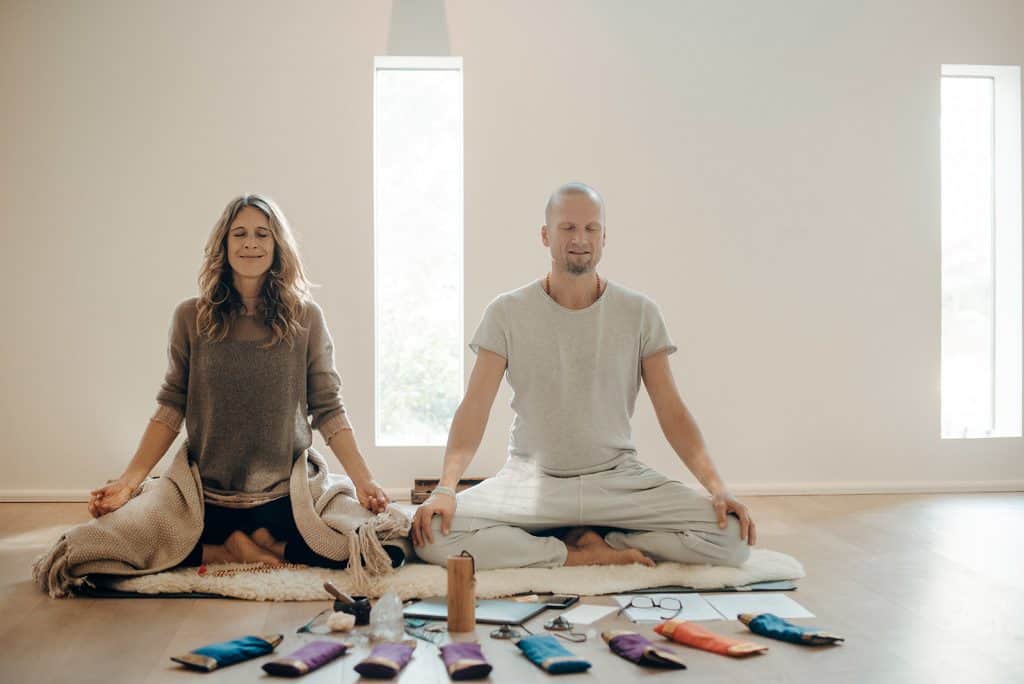 On completion of the SoulPilot Get Higher on Life course, participants should expect to feel extremely uplifted, free and alive, a stronger connection to their hearts and intuition, a strong sense of clarity and insight into their true purpose. At the same time, you will leave with a powerful new way of breathing, fresh energy, strengthened immunity, a deeper relationship with yourself and others, increased presence and inner peace. You'll be able to discern what really matters to you and equally, recognise what is holding you back from achieving your higher purpose. Your discretion is guaranteed, as the course is completely private and unique to the group of participants enrolled.
Get Higher on Life is available to anyone around the world and there are limited spaces available. A love of breathwork is essential to ensure you get deep into the mind/body/spirit connection. If you've never experienced breathwork before (or would like a refresher), SoulPilot offers a free monthly class online, with the next session taking place on Monday March 29, 2021 – click here to register and join the empowering breathwork community of breathwork and Ibiza lovers. Fresh off the back of a series of live breathwork masterclasses hosted live on the internationally renowned Meditation Moments platform – reaching a global audience of over 15,000 people – Dr Till and Taya are dedicated to sharing their love and passion for this healing modality with the world, using a soundtrack in addition to tools and techniques that truly energise and inspire as they guide you. It's the perfect 'try before you buy' experience.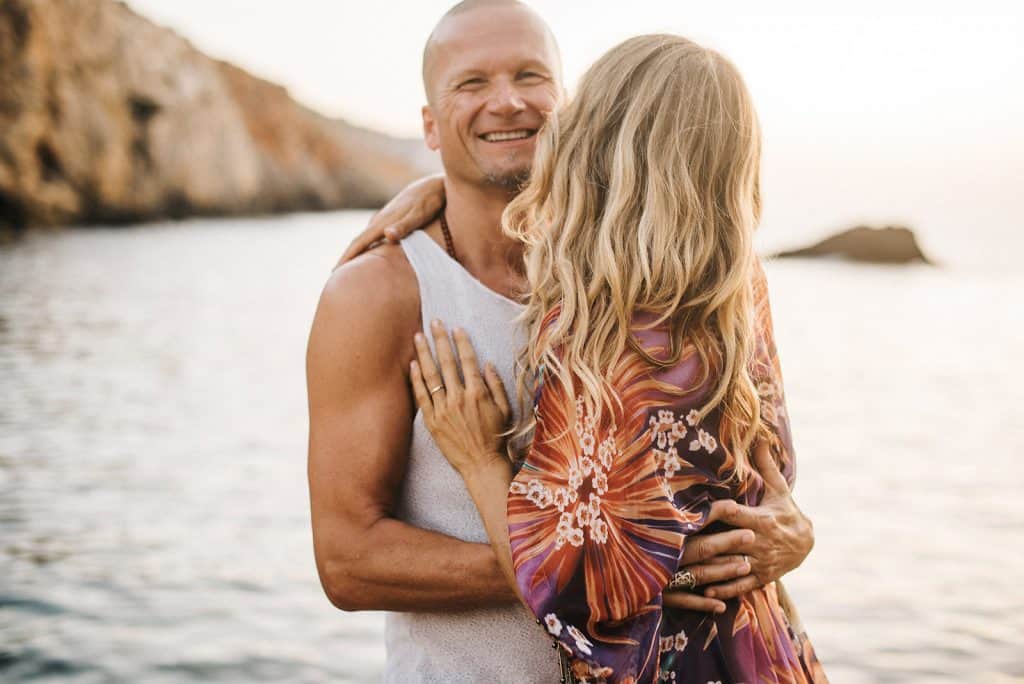 For those who sign up to Get Higher on Life before March 26, 2021, there's an early bird offer available – pay just 179€ (normally 229€) plus your local IVA to take part in the program alongside a tribe of like-minded people. Once you've experienced the transformative effects of a SoulPilot course, it's likely you'll want to go deeper – the next Living From Your Higher Self course is currently planned for June 26 to 30, 2021 in the Netherlands, embedded in a six-week personal growth course online. Read more about the course here, and then let your new life unfold with every breath…