For all successful male business owners and top executives who want more for themselves and the world (men only)
Higher Self Leadership –
Mastermind Program
with Dr Till Noethel
For all successful male business owners and top executives who want more for themselves and the world (men only)
Higher Self Leadership –
Mastermind Program
with Dr Till Noethel
Your decisions and actions are authentically aligned with your thoughts and feelings, driven by a clear sense of purpose
Ease, flow and synchronicities are a part of your everyday work and life
Younger, emerging leaders look up to you and seek your mentorship
Your team, business partner, stakeholders and life partners hold you high as a beacon of authentic self and personal development
You step into your true greatness as a leader and human being
You are at the forefront of a new, wisdom and intuition based leadership era
Experience deeper quality of connection to yourself and others, entering a new dimension
As a leader you finally act with complete freedom
Are these challenges familiar to you?
You have experienced your successes on the worldly plane and have worked hard to get here. You're doing well in life and others celebrate and talk about your success…
But…
This outer success is not enough. Despite your success deep down you miss something
You are hesitant to admit it because compared to others, you should feel absolutely fulfilled – but you are not
You are afraid of losing touch with your true purpose and meaning in life
The feeling of compromising your personal values and integrity in the pursuit of success nags on you
In quiet moments you ask yourself what will happen if you lose control of your business or career? What is your true self worth, if your professional identity around your work is taken away
Despite being a smart communicator people do not always follow the way you wish them to do
You may be concerned about not being able to live up to your own or the expectations of others
You may fear that others will not understand or appreciate the importance of your spiritual beliefs and may feel like you have to hide that part of yourself
You may not really have somebody to talk openly about your most concerning challenges in life
It may feel like there is no solution in sight, especially as most men do not openly share their real struggles.
I understand this very well, as I have very often been there too.
Back then it took me over four years, a burnout, and lost business opportunities totaling solid six figures to finally overcome these challenges.
I replaced them by something I am incredibly grateful for today: The ability to lead myself and my sphere of influence with purpose and meaning in the most fulfilling way.
Now, you can fast-track your growth, avoid the pitfalls, save a great deal of time and money, and take that leap into leadership transformation.
Over 30 years of coaching and executive level experience with game – changing brands like Red Bull
Supported over 20.000 leaders and managers in 15 countries throughout Europe, Asia, America and Australia with his Higher Self and awakening trainings
Top-Coach for business owners and CEO´s across various industries such as health, aviation, software, education, manufacturing, consumer goods, advertising
15 years of applied, daily meditation and mindfulness practice
World view altering NDE (near death experience) at the age of 24
Eternal Learning: Doctor in social & economic science, certified master coach & breathwork teacher, combined with a 6 figure investment in world renowned coaches + mentors for own personal development
Known from Mastermind Academy (Michael Pilarczyk and Cindy Koeman), Six Senses Ibiza, Atzaró productions and many more
Living with his family in Ibiza where he plays a pivotal role in the global community through coaching days, and events
 Corporate clients of Dr Till's (recent only):






The Higher Self Leadership
The Higher Self Leadership is a 4 months program to become the leader you are meant to be.
The program stands unique through content, results-oriented approach, delivery method, and your mentor's expertise.
The 16 weeks are structured into 3 main parts, each with a specific focus: Wake up, Clean Up and Level Up:
1) Wake Up:
Introducing Higher Self Leadership
Understanding the life your subconscious mind has created and how neuro-science can help you to become a Higher Self Leader
Waking up from the matrix of your subconscious mind
Experiencing other forms of reality beyond the one you have created
A deep, felt understanding of a mindset of unlimited freedom
Selecting a new reality from infinite possibilities for you professional and personal life
2) Clean up:
Discovering and removing hidden roadblocks along your professional and personal journey
Dismantling and leaving behind self identity aspects that no longer serve you
Moving from lower level vibrational frequencies in your environment and past traumas to higher levels of energy, strength, vitality and creativity
Experiencing an honest, trustworthy and supportive connection to other conscious male leaders
Increased presence, inner peace and connection with yourself
Applying the Power of Manifestation
3) Level up:
Embodying the Higher Self Leader you are destined to become
A profound understanding of your life´s purpose from your soul's perspective
Compelling vision creation for the most relevant areas of your life
Clarifying your contribution and legacy to the world
Mastering techniques to remain in the energy of your Higher Self during challenging and stressful situations, and to help others to do the same
Connection to a community of conscious male leaders committed to making a positive impact on the world and supporting each other's awakened leadership
THE NEXT HIGHER SELF LEADERSHIP – MASTERMIND PROGRAM:
SEP. 5th – DEC. 19th 2023
Over the course of 16 weeks we will connect virtually, live on Zoom in 3-weeks cycles. During each of these 3 weeks cycles you will receive:
1 Higher Self Training-Input:
3 (weekly) Higher Self Meditations:
1 Coaching Call:
1 Boni Breathwork:
1 Mens' Circle of Truth:
Tue 09:30 – 13:30 CET
Wed 07:00 – 07:30 CET
Tue 10:00 – 11:30 CET
Fri 17:00 – 18:30 CET
Fri 17:00 – 18:30 CET
On a few occasions the day of the week will change, please check the detailed calendar.
On average every week there will be 2 live sessions. Your time investment per week will vary between 2 hours and 7 hours (every 3rd week only).
The 16 week program in an overview: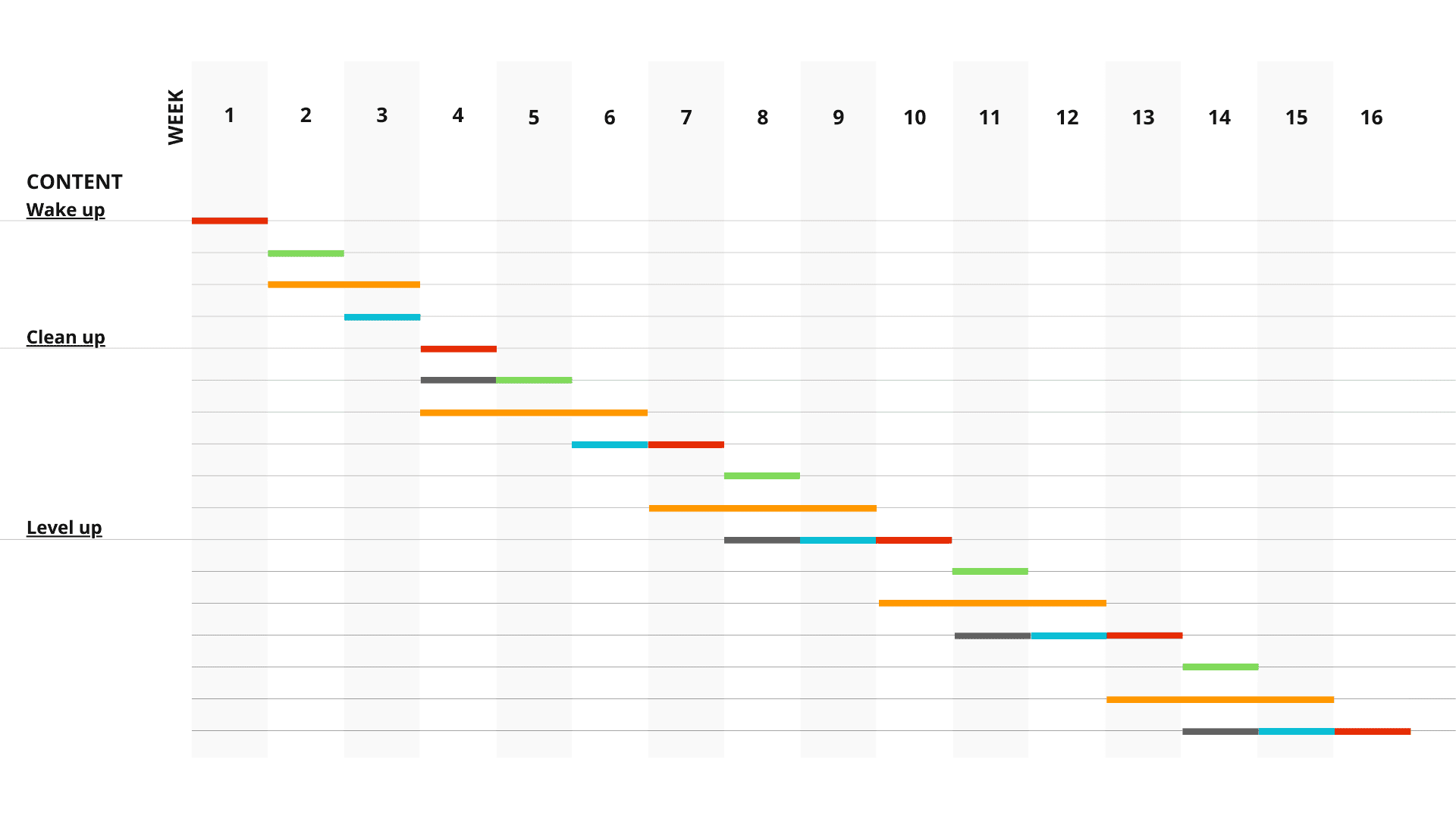 All sessions will be held live on Zoom and recorded.
However, since this is an interactive live program, we highly recommend attending the live sessions whenever possible.
In addition, you will have access to an ongoing WhatsApp/Telegram Group where you can ask questions and stay well connected with Dr Till and the mastermind group between sessions.
Here's what leaders like you said:
"This is what we all need. This is what is missing for most people's lives. So thank you Till for the amazing work you have been doing!"

Dr. Jans Olde Wolbers, Ibiza/Spain – Chiropractor
"I had quite some workshops before but this one ranks amongst the highest ones."

Raymond Dommanschedt, Amsterdam/NL – Entrepreneur & Retreat Centre Founder
"I have done many programs over the years, I have been at Anthony Robbins a couple of times, I have done Jim Rohn, Sad Guru, I have had lots of different workshops but this one will have a massive, massive change on my life."

Steve Davies, Dublin/Ireland – Entrepreneur
The transformation that awaits you:
1. Become a leader at the forefront of a new, wisdom and intuition based leadership era so that you feel a newfound confidence guided by a powerful force, freeing you from the need to prove yourself
2. Clarity about your authentic purpose and the positive impact on the world, through your business or charitable activities so you are truly fulfilled with the sense of a meaningful life.
3. Master tools to "read" the business and people around you in a much more effective way and make crucial decisions with greater confidence
4. Enjoy a newfound sense of freedom, energy and aliveness that will empower you to embody the long-sought feeling you have been so long searching for
5. Gain the mindset and tools to embody your best self every day, allowing you to unwind with a deep and relaxing sleep at the end of the day
6. Make decisions and take actions that authentically align with your thoughts, feelings and inspiration, so that you feel the pride of being a man of true integrity
7. Connect deeper and more profoundly with yourself and the people around you so you experience a heightened quality of life
This Higher Self Leadership program is exclusively for men and designed for successful business owners (with 10 – 5.000 employees) and top executives (C-Level, Board Members, Managing Directors with a personal income over €150K/yr) who are:
Committed to advancing their leadership skills to the highest level
Driven by a strong desire to live a purposeful and meaningful life
Motivated to make a positive impact on the world
Seeking exclusive content on how to "read" people and businesses with precision
Committed to positive, life changing processes for a happier and more fulfilling life, for themselves and their sphere of influence
Fully invested in their business and personal development (all-in mentality)
Ready to fully awaken their soulful leader within and live him where the world needs him the most: In business, companies and organisations
Experienced with coaching and personal growth work
Ready to integrate their Higher Self in their professional and personal life
Who this program is NOT for:
Leaders who are at the beginning of their career or have not yet achieved a sustainable level of success
Leaders who feel uncomfortable with concepts such as soul, Higher Self, emotions or meditation
Individuals who view themselves as victims and do not take responsibility for challenges they experience in life
Top Executives who are not open to new, more collaborative and soulful ways of running businesses but prefer to stay in an old leadership paradigm
Leaders who are not willing to step out of their comfort zone

Some parts of this Leadership-Training will involve advanced breathing techniques. These are not advised for people with conditions such as, but not limited to bi-polar, schizophrenia, cardiovascular disease, acute heart conditions, epilepsy, glaucoma, detached retina, or high blood pressure

Likewise, if you are on any medications you are advised to seek medical advice before joining this program
"Worth every investment. Truly a great coach! Till has been vital to a number of transformational trainings and coaching mostly around the systemic aspects of self-leadership to myself and my teams.
I can highly recommend working with him. All KPIs discussed before the mentoring, coaching or on-site training sessions were addressed and we achieved measurable and sustainable effects on all of them in any of the assignments."

Emanuel Schupik, CRO & Managing Director, Munich/Germany
"It is pioneers like you, Till, who create the breakthroughs that lift our cultures and nations to new levels."

Martin Sage, Austin/US – Founder of Sage University
"There has hardly ever been a year in my life with more change. Change in my private life situation and change in myself. I have gained a new perspective on myself, others and situations.
Today everything is different than it was a year ago, in a positive way. Your role in my personal transformation and my journey towards a happy and fulfilling life cannot be overstated.
It is unbelievable how talking about my transformation with enthusiasm and passion has inspired others and positively impacted their lives. I am grateful that life has brought us together!"

Holger Thalheimer, Chief People & Culture Officer
16 weeks virtual live leadership program designed for men
Access to a small, powerful and supportive mastermind group of male leaders
On average 2 live calls per week
Live calls of different lengths:

30 minutes (Higher Self Meditation),
1,5 hours (Coaching Call and Mens' Circle of Truth),

4 hours (Higher Self Leadership Training), 

6,5 hours (Higher Self Leadership Training incl. Breathwork)

Recordings of the sessions will be available in case you are unable to attend
WhatsApp/Telegram group for instant response and ongoing connection
Additional bonuses that help you access your Higher Self in record time.

This exclusive Mastermind Leadership Program is reserved for a select group of successful men who want more for themselves and the world.
To ensure utmost privacy, confidentiality, and personalised attention, we meticulously handpick a select group of members through a stringent selection process.
As part of our commitment to deliver unparalleled results, we limit the program's capacity to a maximum of eight men.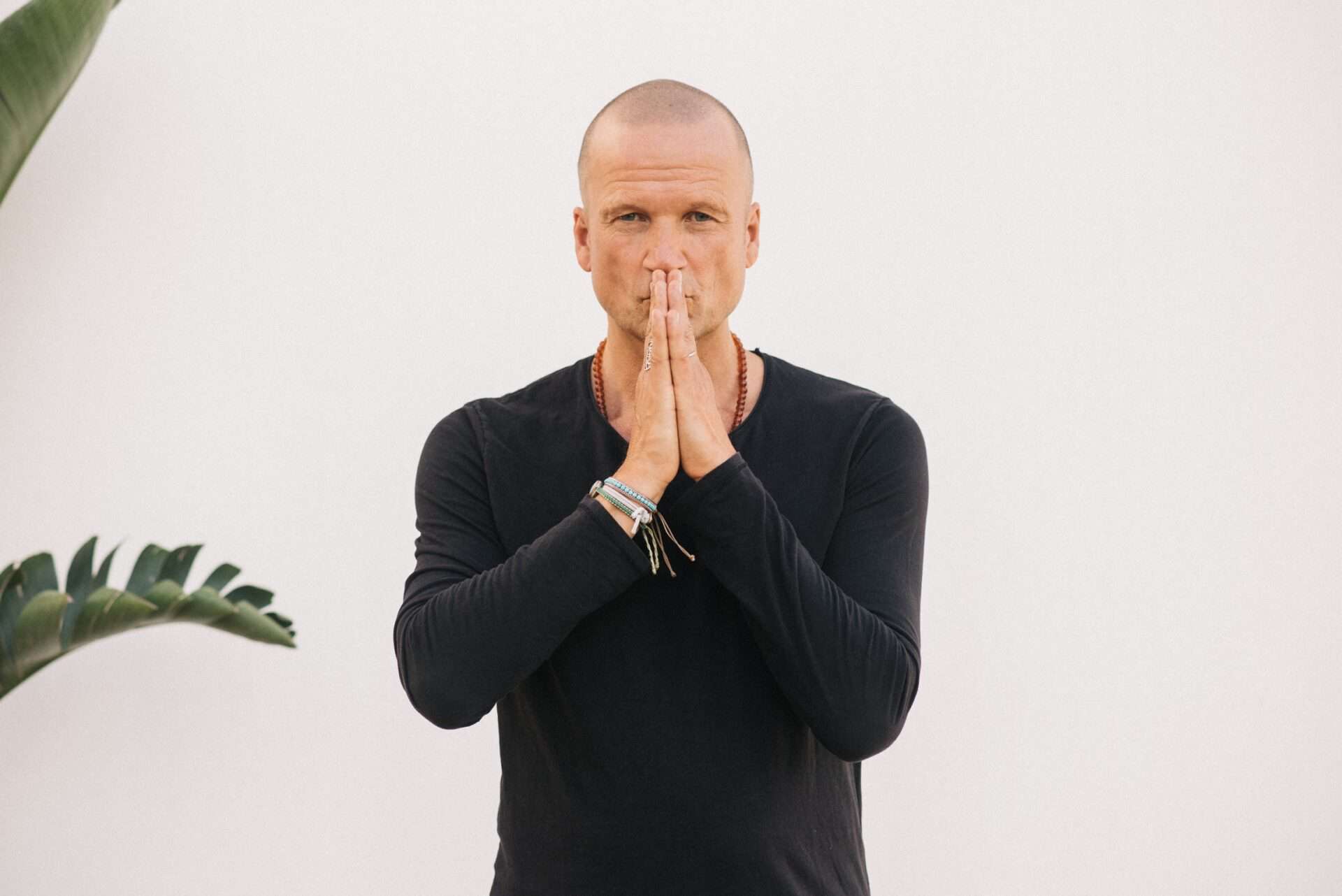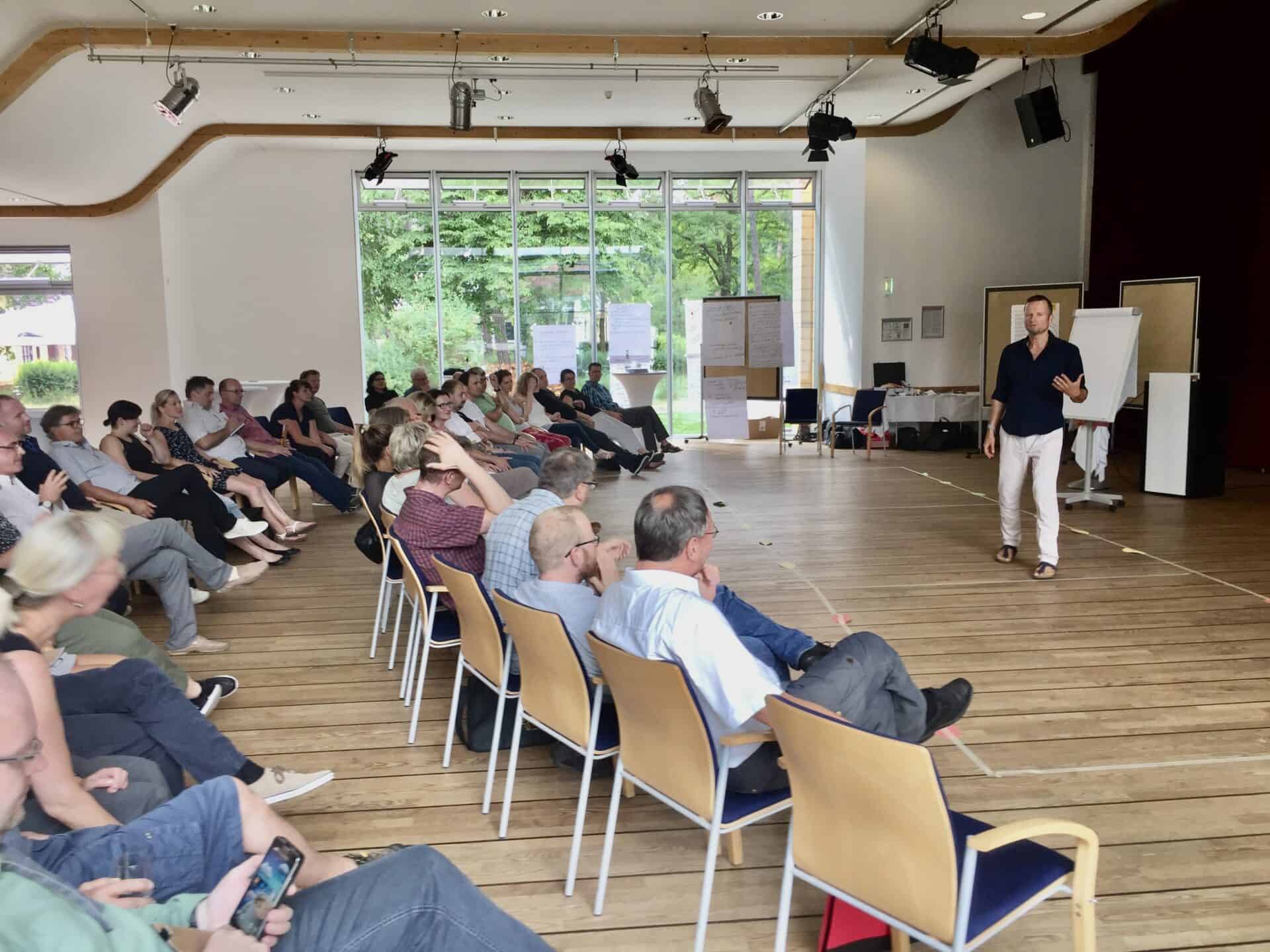 If you as a successful business owner or top executive are ready to lift your leadership, and inevitably spiritual abilities to the next level, then this program is for you!

Leading yourself and others from your Higher Self in everyday life, aligned with your authentic purpose and integrity will truly have a positive impact on this world.

This creates a more connected, peaceful, fulfilled and sustainable world not just for yourself but also for your children and future generations.

To become part of this movement,
book your discovery call with Dr Till today!!
For those who are a bit like Dr Till and prefer executive summaries, here is what you can expect from the 16 week Higher Self Leadership program:
Mindset and tools to live your best self every day
Decision-making and action-taking authentically aligned with your thoughts and feelings, driven by purpose
Leadership at the forefront of a new, wisdom and intuition based leadership era
A small group (8 men max.) of successful, dedicated men to support each other to become the best leadership version of themselves
Crystal-clarity about your life's purpose and positive impact on the world
Ease, flow and synchronicities in your daily work and actions
Tools to "read" the business and people around you more effectively
Direct, ongoing connection to your mentor and the mastermind group through a WhatsApp/Telegram group
Deeper and more fulfilling connection to yourself and the people around you
A newfound sense of freedom, energy and aliveness.
Not advisable for:
The somatic approach I use is not advised for conditions such as, but not limited to bi-polar, schizophrenia, cardiovascular disease, acute heart conditions, epilepsy, glaucoma, detached retina, or high blood pressure. Likewise, if you are on any medications you are advised to seek medical counsel prior to joining this training.