Somatic Mentorship with TAYA
Congratulations on your decision to go all in! This is the best way to expand on all the levels.
These are 3 months under your skin, focused unapologetic commitment for what you live and burn for. We ignite your fire so you will grow beyond excuses and resistance fast. It's for you to live beyond what you can even see, feel or imagine at this point. It's a new expanded vibration of your future unfolding. Deep inside you know why you are here and what you were born for. Now it's your time to live it. Master your somatic power to create your desired, deeply aligned reality!
About the structure of your somatic empowerment journey:

This training is tailor made for female entrepreneurs, as well as mind-set, transformation, leadership and life coaches, spiritual teachers and artists.

The somatic mentoring program includes a number of 1:1 training units over a 3 months period on Zoom or live in person in Ibiza. The frequency and duration of the process depends on your individual goals and life situation.

You will be working closely connected with me as I will be available for you energetically, as well as for questions and support anytime for the duration of the training process.

This somatic mentoring journey is based on your uniqueness, desires and individual goals, for your career/business and private life. This is why, I make sure that you are the right fit for this exclusive 1:1 and offer you a personal free clarity call to connect and evaluate.

Please take a deep loving energizing breath, click the link below to book your free slot and enjoy the ride. I am very much looking forward to connect with you in our 20-30 minute personal call via Zoom.

With love from Ibiza, TAYA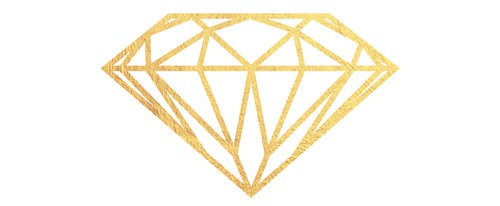 What leaders say about TAYA
Caroline had shared already in one of her personal podcasts about Taya's role in her process as she got pregnant naturally quickly after one session with her.
Since then we've been working together very closely in her somatic mentoring journey and have created true magic on the way. In our interview on the NEW FEMALE LEADER podcast which will be published soon we share about her amazing results.

Caroline Glasbergen, entrepreneur, published author & podcast host
"I've learned so many new and exciting things in the past 4 months, that has helped me in every aspect of my life. Forever grateful 🙏

I'm a strong believer in growing my business and my teams but in order to do that, to lead by giving the right example.. By truly becoming my female, soft and playful self in this ever so fast changing male dominated world, I need to keep developing and growing myself as well.. 💖💫

What a journey, I wouldn't have anyone else guide me through this"

Claudia van den Pol, CEO & Owner Royal Apollo Group

 
"My path exploring breathwork brought me to Taya. After working with Taya I felt so much more connected with myself and the world – sort of in love with life."

Founder of The Flow, Co-founder of the Mastermind Academy and the Meditation Moments App
"So grateful to have TAYA as my mentor and somatic coach in my process of transformation, evolvement, commitment and stepping into my universal strength and leadership. From the old to a space and leadership of the NEW 🙏💛"

Sabinije von Gaffke, TV Host of 2022, Catalyst, Entrepreneur, Speaker, Head of Sustainability at Planet XI
"Taya's Somatic Empowerment and movement method has been the most effective way for me to get out of my head and reconnect with what really matters. Way more effective than years at the therapist in my experience."

Helena Wassermann, Entrepreneur, Impact Investor, toptierimpact.com, TED-X Speaker
"Taya taught me to breathe and live once more".

Golshifteh Farahani, Actress, Artist, Activist, Public Figure

"Wow what a journey. 3 months of a professional somatic Mentorship.
The most important lesson for me is that the key is in the body, breathing and daring to experience all emotions. The power to feel the connection with yourself again. And to really know and feel what is yours. And especially to work with the energy and wisdom of being a woman. The connection with nature and the wild woman to increase the passion and creative power and the fire in me. To be able to pass on that wisdom to others.

Living from the body, living in alignment. And most of all to feel the lightness of life, the playfulness, the passion and the joy of living according to my uniqueness. Can't wait for the next adventures of this journey."

Annelotte Scholten, Mentor, Leadership & Breathwork Coach
"Working one on one with Taya healed more than any previous coaching, therapies or healers that I've worked with. The Somatic Mentorship helped me clear lifelong patters and gave me the strength to deal with big life decisions to uncover my deep truth and needs. Not sure where I would have been without this somatic empowerment work and Taya's guidance. She is a breath of absolute fresh air, loving, warm, understanding, and will make you shift exactly to what you need to grow into that moment. I'm deeply grateful for Taya and her support to get me to this new place with solid foundations."

Steph L. Dickson, Entrepreneur, Digital creator, Founder @greenisthenewblack, Host @livewideawake, Co-founder @be_UNTAM3D
About TAYA
Ibiza-based somatic leadership coach, mentor and embodiment trainer, Taya is known by her clients as the 'woman with the key' – who has the "direct connection to the truth". The essence of magic can be felt when working with Taya because there is an element of the unexplainable about her results. At the same time, she is a somatic strategist with a laser focus on your tangible outcomes in real life. Her unique approach to somatic empowerment combines many years of spiritual practice with leadership coaching, mind-set, movement, breath- and energy work that enables clients to transform at every level. In her 1:1 exclusive mentorship she trains professional coaches and conscious business leaders in unique somatic skills for sustainable impact. Known from Meditationmoments app and Mastermind Academy (Michael Pilarczyk and Cindy Koeman), the NEW FEMALE LEADER podcast, BBC Radio, White Ibiza, etc.
Not advisable for:
The somatic approach I use is not advised for conditions such as, but not limited to bi-polar, schizophrenia, cardiovascular disease, acute heart conditions, epilepsy, glaucoma, detached retina, or high blood pressure. Nor is it advised if you have a delicate pregnancy or are in the first trimester (first three months) of pregnancy.
Likewise, if you are on any medications you are advised to seek medical counsel prior to joining this training.