GET HIGHER on Life
Breathe. Empower. Embody.
Fall in love with life and learn to breathe again. In this 3-day course, together we will take a leap into heartfelt fulfillment. Each day you will connect more deeply to your true self and access your somatic power. Join us live on this transformational journey and discover how to shift your life in a new direction and enjoy a happier, more vibrant experience every day.
What others say about SoulPilot
"Breathwork has completely transformed my life. My path exploring breathwork brought me to Taya and Till, founders of SoulPilot.org. After attending their LIVING FROM YOUR HIGHER SELF program, I felt so much more connected with myself and the world – sort of in love with life. I see and feel now the importance of the body, movement and breath in personal development".
Taya and Till taught me to breathe and live once more".
"I had quite some workshops before but Living from your Higher Self ranks amongst the highest ones."
"This is what we all need. This is what is missing for most peoples´ lives!"
"Dear Taya and Till, thank you so much for these 3 days. It is insane what I've experienced and  learned about myself!"
"Knowing that I don't need anybody to complete me, happiness is an inside job."
"I feel refreshed inside. I already had a good open communication with the partner, which was needed and launched my thoughts for what we are going to do in the coming months.  I found my purpose and I know what I need to do now. I feel as though I can see things clearer now… That really has opened my eyes …."
"Thank you for bringing us to Higher Life Taya & Till! It was an amazing ride."
What you will take out of it:
A powerful new way of breathing
An enormous uplift in energy
Transformation and release of stuck emotions
Tools to master your emotions in daily life
A stronger connection to your heart and intuition
Somatic awareness and clarity
A sense of full aliveness
Strengthened immunity and self-healing capacity
A deeper relationship with yourself and others
Opening to your Higher Self
Insight into your true purpose
An inner shift leading to an aligned direction in life
Increased presence and inner peace
"The way we breathe is the way we live"
About Taya and Till
Ibiza-based coaches Taya and Till will lead you through this 3-day experience.
Taya is known by her clients as the 'woman with the key'. The essence of magic can be felt when working with Taya because there is an element of the unexplainable about her results. Her unique approach to somatic empowerment combines many years of spiritual practice with coaching, mindfulness, breath and energy work that enables clients to transform at every level.
As a transformational leadership coach, Dr Till has supported thousands of people to connect to their best, Higher Self and to carry this forward into everyday life. In breathwork he has found a powerful tool that can shift challenging thoughts and emotions into positive, resourceful and energizing states.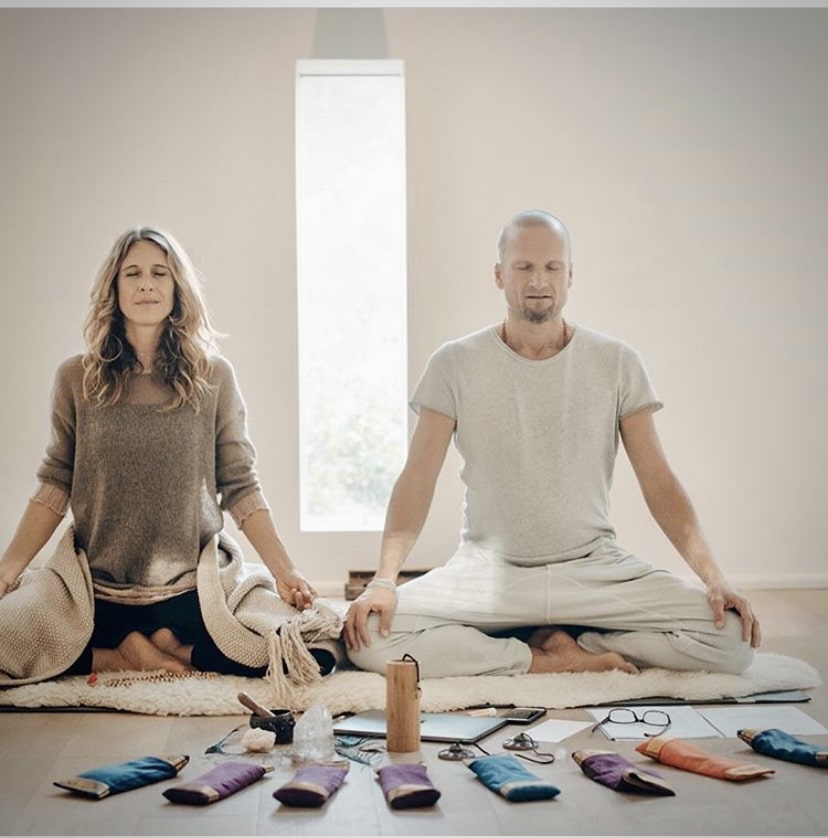 What's included?
3-day LIVE (from Ibiza) online workshop
Daily, intentional breathwork session
Mindful purpose and self-leadership coaching methods to connect you to your Higher Self
Somatic 'super power' tools to apply in your daily life
Transformational exercises and deep consciousness-altering modalities
Daily workshops including smaller breakout groups
Daily Q&A session
Daily check-ins
All-day support chat group
Daily schedule:
5.30pm – 9:15pm CET 
05:30 – 05.45 Somatic movement
05.45 – 06.00 Connect and personal check-in
06.00 – 06:20 Impulses on Get Higher on Life
06:20 – 07:20 Breathwork
07:20 – 07:45 Q&A and sharing
07:45 – 08:00 Break
08:00 – 09:10 Workshop
09:15 End
"Your breathing will make the difference…"
This is for you if you…
have taken part in breathwork before and enjoyed
are intrigued by coaching, mindfulness, meditation or personal growth and are ready for your next breakthrough
feel stressed or stuck and need a practice to manage and release this
are ready to step out of limitations into full greatness
want to experience the key to true fulfillment
are looking for connection with your life's higher purpose
are committed to take part live in this 3 day experience (no recordings)
want to feel happier and more alive.
Not advisable for:
The breathing approach we use is not advised for conditions such as, but not limited to: bi-polar, schizophrenia, cardiovascular disease, acute heart conditions, epilepsy, glaucoma, detached retina, high blood pressure, or delicate pregnancy and first trimester (first three months) of pregnancy. Likewise, if you are on any medications you are advised to seek medical counsel prior to joining us.
"The breath is your entrance to your Higher Self…"